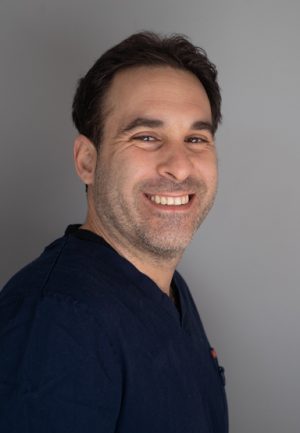 Dr Andreas Louloudiadis
DMD, BSc, Dip.DS.Endo
GDC Number:

210759
Dr Andreas graduated from the University of Alabama School of Dentistry in 2001.
He then went on to complete a two year postgraduate diploma in Endodontics at the Aristotle University of Thessaloniki Dental School in 2004. From 2005-2010, he provided high quality dentistry at his own surgery in Thessaloniki, whilst also teaching dental students back at the Aristotle University Dental School as a part time clinical assistant. Andreas moved to the UK in 2011 as an associate dentist with a special interest in Endodontics and has been a valued member of the Dene Lodge family since 2014.
Andreas has had several research articles published in highly respected journals and has presented at many conferences. He is an active member of the European Endodontic Society, British Endodontic Society and the Hellenic Endodontic Society. He is committed to ongoing professional development and attends conferences and lectures to ensure he is providing his patients with the best and most up to date techniques. 
Dr Andreas is aware that most patients do not share his passion for root canal treatment and understands the unease associated with it. He takes great pride in building a trusting relationship with his patients, working in a relaxed manner, whilst focusing on delivering exceptional treatments.
As much as Andreas enjoys solving difficult endodontic cases, he also loves to tackle the challenging trails of the woods on his mountain bike. We've also been told he has a great forehand on the tennis courts, but above all else, he enjoys spending time with his two best friends, his kids!