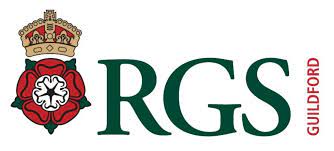 Dene Lodge Continues RGS String Scheme Support
Dene Lodge Dental Practice are proud to be continuing their support of the Royal Grammar School Guildford's String Scheme.
This scheme is part of the Schools Together initiative and runs at three Guildford primary schools – Sandfield, St Thomas of Canterbury and Boxgrove. They provide tuition and instruments to enable whole year groups to learn either the violin or 'cello for a year. The schemes are externally funded by charitable donations. The RGS devised, leads and administers the schemes. In addition to the weekly tuition, there are termly concerts for each school. To advance the schemes the RGS runs the 'Strictly Strings' orchestra to enable graduates of the scheme to continue playing. This orchestra also generates funds which are used to support those who wish to continue to learn a string instrument buy cannot afford to do so.
Dene Lodge have provided substantial donations to this initiative in previous years and are thrilled to be able to do so once again this year.
For more information, please visit: https://www.schoolstogether.org/case-studies/rgs-string-schemes/