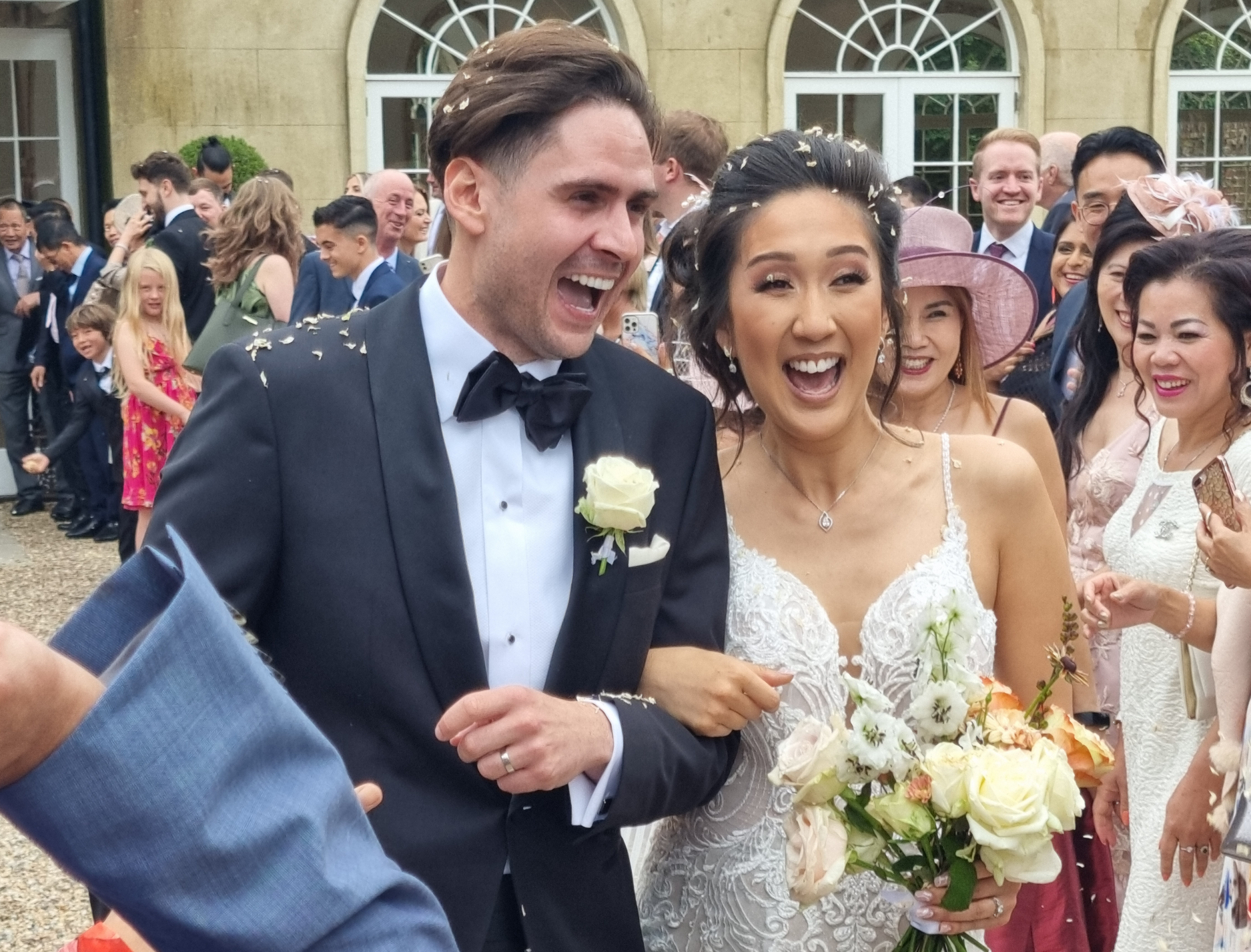 Congratulations Elaine and Matthew
August saw the belated (COVID delayed) wedding of our very own Elaine Dang and Matthew McGriskin. The wedding went ahead at the fabulous Northbrook Park in Farnham a year later than originally planned, attended by family, friends and colleagues. A stunning ceremony was followed by a drinks reception in the Orangery and a full afternoon/evening meal and celebration that lasted long into the night. And I am happy to say that yes, Matthew did publicly shed a tear as his bride walked down the aisle in a stunning lace dress.
Next time you are in the practice, please join us in congratulating Elaine and wishing the happy couple the best for the future!