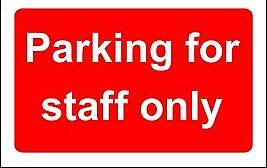 Change to Car Park Access
In order to ensure that all our patients have the best access to dental care, we have recently increased the amount of dentists, clinicians and support staff. This has led to more staff requiring the use of the car park at the rear of the building.
Unfortunately, we have therefore had to make the decision that the car park will now be for staff parking only and patients will no longer be able to access the car park. Please also note that access is required to the car park by staff at all times and therefore we request that entry is not blocked.
There is a large car park opposite the building at G-Live and on street parking available around the building.
We are sorry for any inconvenience this may cause.